Live Barn Owl Camera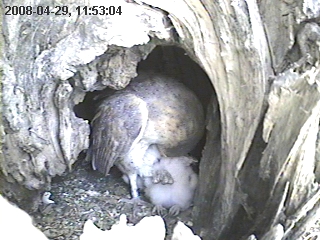 Barn Owls (Tyto alba) are one of the most common owls at Starr Ranch Sanctuary. This particular cavity (located in a eucalyptus tree) has been used by Barn Owls for the past several years. Your screen will automatically refresh with a new image every fifteen seconds.
Also don't miss our
Wildlife Video page.