MAWS 2005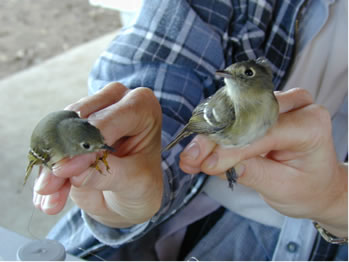 No, you're not seeing double…the bird on the left is a Ruby-crowned Kinglet and the bird on the right is a Hutton's Vireo. Both were caught during the same net run on October 27, 2005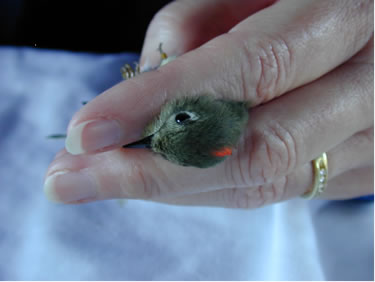 The Ruby-crowned Kinglet's, not-too-often-seen, ruby crown.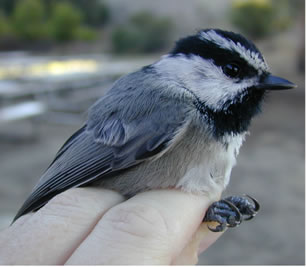 Two Mountain Chickadees were captured on November 21, 2005.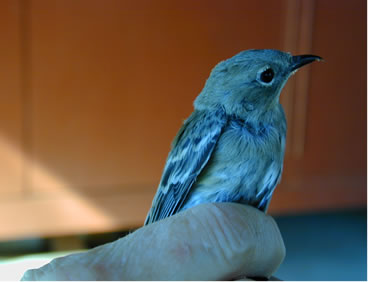 Behold, the rare and elusive curve-billed Yellow-rumped Warbler. This female has a "too short" lower mandible, causing the upper mandible to become a bit decurved. However, she appeared to be in good health so it isn't stopping her from eating (banded November 21, 2005).
2005 has been the year of the Purple Finch. While this species has been a rarity in other years, by November we had already caught and banded half a dozen.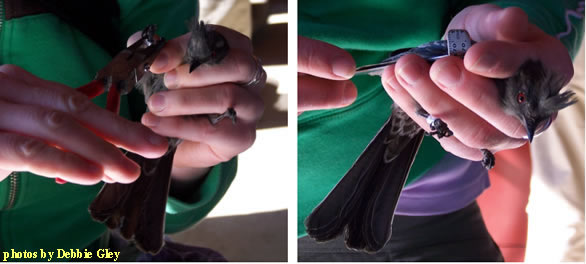 Likely the best catch of the New Year—a female Phainopepla. Here she is receiving her band and getting her wing measured.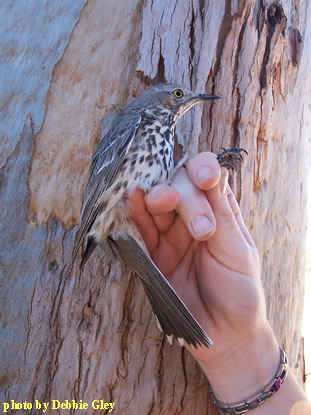 A first for Starr Ranch - this Sage Thrasher was caught during our February MAWS banding session.