About Us
Mission Statement
Our mission is to offer innovative approaches to land management and environmental education that will influence the way Southern California citizens appreciate, conserve, and manage wildlands. We seek to instill a love of nature through education programs that involve people of all ages in wildlife research and to provide a model of rigorous, sustainable land management through applied research.
Location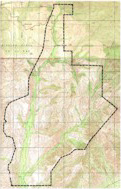 Starr Ranch Sanctuary is a 4,000 acre preserve owned and operated by the National Audubon Society. It is located in the foothills of the Santa Ana Mountains in the mild and semiarid mediterranean climate of southeastern Orange County, California, approximately 60 miles southeast of Los Angeles.
The Ranch lies in unincorporated Orange County and is bordered by the Cleveland National Forest on the north and east, the Ronald W. Caspers Regional Park on the south and the developments of Dove Canyon and Coto de Caza on the west. The larger community of Rancho Santa Margarita is 3 miles northwest of the Sanctuary, and the city of San Juan Capistrano is 10 miles to the southwest.
Conservation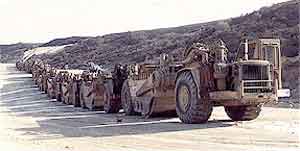 Some of the native habitats found in southern California are found no where else in the world and, unfortunately, they are disappearing at an alarming rate. This is due mostly to poorly planned urban development that has failed to take into account the intrinsic value of wildland and wildlife. Since Starr Ranch contains some of these rare habitat types, it is necessary for us to control human access - no hunting, hiking, ATV, ORV, mountain biking and horseback riding are allowed. Additionally, because Starr Ranch is used for various types of ecological research, we must limit general access. Sensitive study areas and equipment require a minimum amount of disturbance.
Environmental Action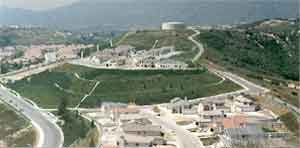 Southern California has enormous environmental problems that have arisen largely from uncontrolled development. Due to a combination of unique climate and topography, much of the native habitat in the area is endemic. The manager at Starr Ranch devotes a large portion of his time to local conservation battles, in an effort to preserve the little that remains of native wildlands. Starr Ranch also serves as a focal point for environmental activism and networking as well as a meeting place for planning efforts that involve both developers and environmentalists.
Personnel
Starr Ranch is staffed by
Manager Pete DeSimone ()
Director of Research and Education, Sandy DeSimone ();
Field Supervisor, Matt Skarie ( );